Humanist Funerals in Chorley, Special Tribute to Life Lived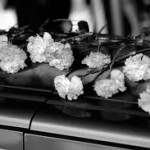 Posted on by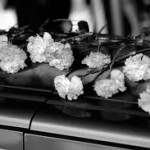 Humanist funerals in Chorley are also known as a celebration of life ceremony. Our funeral directors can assist you if your loved one requested a humanist funeral rather than a more traditional religious ceremony. We have many years of experience in helping families prepare a respectful funeral for their family member. Hence, we can assist you with the type of funeral you would like to plan for the deceased. A humanist funeral is as respectful and meaningful as any other type of funeral. As such, a humanist funeral is a non-religious ceremony that focuses on the life the deceased led, rather than a particular faith they followed.
We can provide both advice and guidance. In Chorley, humanist funerals can follow a similar format as a religious funeral. They include readings, music and eulogies, but without mentioning religion. If the deceased was not religious, or did not follow a particular faith, a humanist funeral can be planned. Our funeral directors will plan the funeral with you, ensuring that it is both personal and meaningful. We'll assist you, every step of the way. Anyone of your choice can be the celebrant of the humanist funeral. The main part of this funeral is the tribute to the person who has passed on. This can be read out or explained by the celebrant. In addition, continuity of care is important to us. The funeral director who assisted you from the start will be with you on the day.
Humanist funerals in Chorley play a role in the grieving process. It gives those left behind an opportunity to say their last farewells to the deceased. It is also a time where the mourners can provide support to one another, while paying tribute to the deceased and honouring the life lived. If you need assistance with planning a humanist funeral for your lost loved one, contact Clifford Ward Funerals. We aim to provide a meaningful, personal service that will put your mind at ease. Our funeral directors are passionate that we can provide a significant and appropriate service.