For Funerals in Preston we provide a bespoke funerals service that meets and exceeds the expectations of our clients. We have the necessary expertise in Preston to plan funerals that meet any budgetary requirement. For more information on funerals in Preston, speak to one of our team on 01772 885 775
Our funeral directors are here to help you in making the arrangements; having vast experience of arranging different types of funerals and are passionate that we can provide you with both an appropriate and significant service. Clifford Ward Funeral Directors place your firmly in charge, encouraging the families we service to take ownership of the funeral service, ensuring a meaningful and personal service is carried out.
For a lot of families, the funeral costs can be a key factor when it comes to selecting the right funeral director. Whilst some may have planned for this moment by purchasing a funeral plan in advance, many don't, and the funeral cost can seem significant. That's why we ensure that when it comes to funeral costs, we have a plan to suit every requirement.
About us -
Independent Funeral Director Preston
As an Independent Funeral Director we are committed to traditional values. Our aim is to ensure every funeral is relevant and completely personal
We're based in Preston town centre and operate throughout Preston and the surrounding area. We provide a full and comprehensive range of funeral services, so come to us if we can help you with any of the following:
At Clifford Ward Funeral Service, we offer independent advice and allow you the time to consider your options as we realise that you'll want the details to be perfect so as to respect the wishes of your loved one. We can also put you in touch with monumental masons in and around the Preston area.
See more about us
Why should you choose

Independent Funeral Directors Preston
Our Services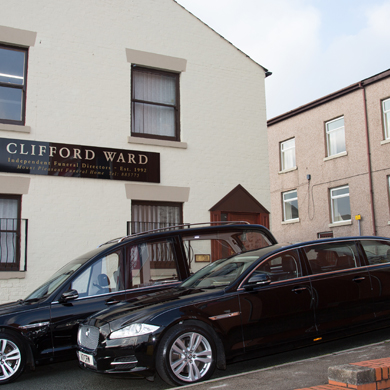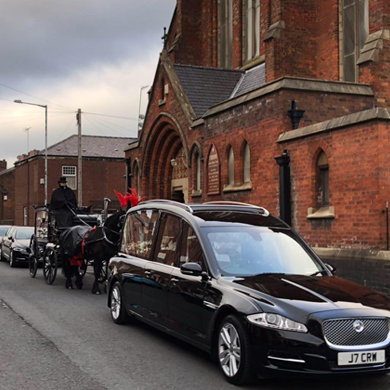 Independent Funeral Director Preston
Here for you 24 hours of every day
So if you feel that Clifford Ward Funeral Service is the ideal company of undertakers to come to when you have recently lost a loved one, get in touch with us today.
Address: Mount Pleasant Corporation Street Preston PR1 2UQ