When You Need Assistance with Funeral Arrangements in Penwortham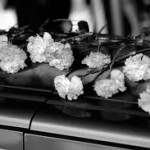 Posted on by
When funeral arrangements in Penwortham need to be planned, you can rely on assistance from our funeral directors. Planning a funeral can be challenging and we can assist you with the arranging of a dignified and respectful funeral for your lost loved one. A funeral is an important part of the grieving process as it provides the opportunities for those left behind to pay their last respects. It is also a time where support to each other can be offered. Our funeral directors have many years of experience in helping families arrange funerals. We understand the worry and turmoil experienced at this sad time.
Our funeral directors can assist you with, in Penwortham, any funeral arrangements you require. We take pride in pride in providing a caring and personal service. As independent funeral directors, we believe in traditional family values. We aim to ensure that every funeral is personal and relevant. Speak to us about what you have in mind. We can provide advice and guidance, taking your requests and requirements into consideration. We also understand that the cost of the funeral play a role in the type of funeral you want to arrange. Our services can be tailored to meet your specific needs. You may choose a traditional funeral, or perhaps you feel a smaller funeral is fitting. Whatever your needs and requests, we aim to make the arranging of the funeral as smooth as possible during this sad time.
Arranging a funeral in Penwortham doesn't mean you have to shoulder the planning on your own. With the help of our funeral directors, a personalised funeral service can be arranged. If you need the assistance and guidance of our funeral directors to help arrange a funeral, contact Clifford Ward Funeral Service. Our personal service is available 24 hours a day and 7 days a week. We can assist and guide you in choosing the most suitable options for your loved one's funeral. Our aim is to place you firmly in charge, encouraging you to take ownership of the funeral. In this way, you can be sure of a personal and meaningful service. Continuity of care remains important to us, so the funeral director who assists you with the arrangements will be with you on the day of the funeral to ensure that the day runs smoothly.