Guidance and Assistance with Funeral Planning in Preston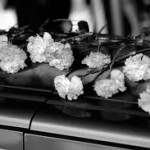 Posted on by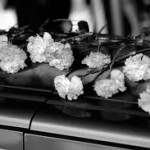 Assistance with funeral planning in Preston may be necessary when you are faced with the death of a loved one. The shock of hearing the news of the passing of a loved one can be overwhelming. It can also be a challenging time when you have to make preparations for the funeral. Our funeral directors understand how difficult this can be and are available to assist you with the planning of a respectful funeral. We aim to be a source of support and guidance during this sad time, offering compassion and understanding. We understand that your initial call to us is difficult, and we aim to assume as much of the responsibility as we can so that we may guide you comfortably through this difficult time.
We have many years of experience in helping families during a sad time. In Preston, funeral planning with the help of our funeral directors can relieve some of the stress during this sad time. We will assist you in every aspect of planning a respectful funeral for your lost loved one. Offering a full funeral service, we will take care of all the arrangements according to your wishes. Our funeral director can advise you on the available choices and suggest things you may wish to include in the funeral arrangements.  If you have a specific request, we will facilitate this for you so that the ceremony can properly reflect the life being celebrated.
Let our funeral directors assist you with funeral planning in Preston. Contact Clifford Ward if you need assistance during this sad time. As an independent funeral director, we are committed to traditional family value values. We offer independent advice and also allow you the time to consider your choices to ensure a relevant and personal funeral service. Every funeral that we assist with is truly bespoke and can be tailored to your specific requirements. Our funeral directors are available 24 hours a day and will provide the assistance and guidance you need, when you need it. We aim to provide a bespoke funeral service that will meet and exceed your expectations, ensuring that the funeral you plan for your loved one is both dignified and respectful.