Compassionate Funeral Directors in Hutton Available to Assist Plan a Respectful Funeral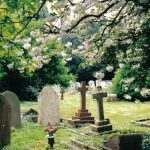 Posted on by
Our funeral directors in Hutton understand that this an emotionally turbulent time in your life. While we understand and accept that death is a part of life, when a family member or close friend passes on, it can be difficult to face. It can be especially challenging if you need to prepare and arrange a funeral for the deceased. With confusion and grief being the overriding emotions, it is sensible to use the assistance of professional and experienced funeral directors. We can help.
You may not know where to begin. In Hutton, funeral directors are available to support and guide you from the moment you place the first call to us. We will arrange for a meeting, in which we will discuss your ideas thoughts regarding the funeral arrangements for the deceased. You can be reassured that we are dedicated to assisting you, every step of the way. Regardless of the type of funeral you decide on, believe that our commitment to you and your family remains the same. We have many years of experience in helping arrange different types of funerals. If the deceased has left no provision is his or her will about the type of funeral required, we can help you. We can make suggestions and provide answers to any of your queries. If the deceased was devout in his faith, we can offer to help plan a traditional funeral with the accoutrements typical of a Victorian-style funeral. We can help plan a non-religious or a truly bespoke funeral to meet your requirements.
Funeral directors in Hutton take pride in pride in providing a caring and personal service. We take care to listen to your wishes to make the funeral a meaningful and personal day for your family and friends of the deceased. When you need the professional and caring assistance of experienced funeral directors, contact Clifford Ward Funeral Service. We aim to provide a bespoke funeral service that will both meet and exceed your expectations. We are an independent funeral director, and we are committed to traditional values. Our funeral directors provide a full and comprehensive range of funeral services.