Funeral Director in Penwortham
Posted on by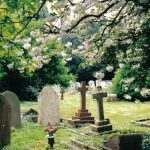 A reliable and respectful funeral director in Penwortham can ensure that your loved one gets the tribute he or she deserves. Clifford Ward, Independent Funeral Directors is a family run business that provides a comprehensive range of funeral services. Based in Preston, we also service neighbouring areas, throughout 24 hours. Our services include full funeral services, non-religious funerals, planning assistance and guidance, flower arrangements and pre-paid funerals. We can also help you connect up with monumental masons in the area. All our funerals are carried out in exactly the way the clients want and with complete respect for their wishes. We understand that everyone has their own preferences and needs. Clients also need to defer to the wishes of the deceased and keep in mind what he or she would have wanted.
We all want to provide our loved one with a final farewell that's in keeping with their status and reflects the honour and love that they were held in during their lifetimes. If they had expressed a wish for a simple funeral, a non-religious one, or had asked for some special reading or music, in Penwortham, funeral directors can help the family avoid anxiety and confusion in a time of grief.  We maintain our own vehicles, so that's something you don't have to worry about making arrangements for. Funeral costs have spiraled higher and higher over the decades in Britain, but it's possible to arrange for a classy, elegant, dignified event within your own budget.
Funeral directors in Penwortham can help clients with local customs and traditions, etiquette, and different types of funeral services. This is crucial if you're a newcomer to the area or are unfamiliar with the local traditions. Sometimes, children who live abroad may not find it easy to arrange funerals of parents who live in the area or in a retirement home. Often, parents and children may have had different views on final rites. If you need the assistance of professional funeral directors, contact Clifford Ward. Our experienced and discreet funeral directors can also provide advice, support and assistance on related matters. We can ensure that your loved one gets a tasteful and appropriate farewell.