Dedicated Funeral Directors can Assist with Low Cost Funerals in Preston
Posted on by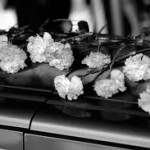 Our experienced and dedicated funeral directors can assist you with low cost funerals in Preston for your loved one. Planning a funeral is one of the most challenging experiences one can face. It brings peace of mind to be able to rely on the assistance and support of experienced funeral directors. The cost of a funeral plays a role in the type of funeral you wish to arrange. This is where we can assist. The funeral we can assist you plan will be dignified and respectful. We'll also help you to keep costs affordable. As an independent funeral director, we have the experience and dedication to support and guide you through this turbulent time.
We aim to provide a service that will meet all your specific requirements. In Preston, low cost funerals remain an integral part of the grieving process. Regardless of the type of funeral, or your budgetary constraints, we will assist you plan a funeral that honours the life lived. A funeral is a time for the mourners to bid their last farewells. It is also a time where those who are left behind can provide the necessary support to each other. A low cost funeral is as respectful and reverent as any other funeral. There are a number of ways to make the funeral a personal and respectful tribute without incurring high costs. Let our funeral directors assist you during this sad time.
Low cost funerals in Preston can be carefully and thoughtfully prepared. Our funeral directors are available when you need us, at any time of the day or night. We'll also assist you every step of the way. We believe in continuity of care, so the funeral director who assists you with the planning will be with you on the day of the funeral. If you need guidance and support to plan a low cost funeral, contact Clifford Ward Funeral Service. we can assist you with a funeral service that is significant, personal and reliable. Our funeral directors can also refer you to monumental masons in the area if you require.