Our Funeral Directors can Assist with Low Cost Funerals in Fulwood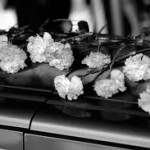 Posted on by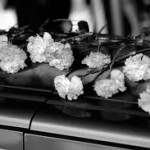 You may require assistance if you need to prepare low cost funerals in Fulwood for a lost loved one. Our funeral directors have many years of experience in helping bereaved families prepare and plan funerals for a deceased family member. We understand that this is one of the most challenging times in one's life. We also understand that the cost of the funeral plays a large role in the type of funeral planned. If you find that you need to plan a low cost funeral for a lost loved one, give us a ring. We will assist.
For grieving families in Fulwood, low cost funerals can be planned with the help of our funeral director. We firmly believe in placing you firmly in charge of the funeral, in taking ownership of the funeral. In this way, a truly personal funeral can be planned. Let our funeral director assist you in planning a respectful funeral for your loved one. We will discuss what you would like in the service, how we can achieve this, and the costs involved. Regardless of the type, or the size of the planned funeral, our funeral directors are dedicated to assisting you, every step of the way. We will offer suggestions and advice and assist in planning a dignified and respectful funeral. If the deceased has requested a full traditional funeral, or a smaller non religious funeral, we can assist.
Low cost funerals in Fulwood can be tailored to meet your requirements. Our compassionate team will assist you to plan a funeral service with whatever you want. We will never charge you for anything you don't require. When you need to plan a low cost funeral, contact Clifford Ward Funeral Service. Let our funeral director assist and provide you with both an appropriate and significant service. We also firmly believe in continuity of care. As it is extremely important to us, the person who helped you plan the funeral will be with you on the day. We can also assist with non religious funerals. This type of funeral is a celebration of your loved one's life and an honourable farewell. This funeral will pay tribute to your loved one without religious connotations. It recognises the grief of death, while also celebrating the life of the deceased.