Compassionate Funeral Director in Rochdale can Assist You Plan a Funeral for Your Lost Loved One
Posted on by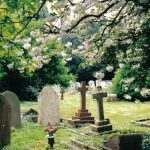 When you need to plan a funeral for a lost family member, you will be relieved that a funeral director in Rochdale is available to guide and support you. Planning a funeral can be a very challenging time, especially when dealing with the grief of the recent loss. Knowing what is entailed and choosing the most appropriate aspects can be overwhelming at this time. Our funeral director can provide the support and guidance that you need at this sad time. We have many years of experience with helping families plan a respectful funeral for their lost loved ones.
When you first give us a ring, we will schedule a meeting with you. In Rochdale, a funeral director will ask you a number of questions in order to fully understand what you expect and what you would from the funeral. If the deceased has not left any instructions about his funeral, we can assist you in planning an appropriate, dignified funeral. We also understand that the costs of the funeral often dictate the type of funeral. With our many years of experience in assisting with bespoke funerals, we are able to provide a meaningful and personal service. Our funeral director cares about your requirements and will listen to your wishes for a funeral for your lost loved one. We are independent funeral directors, and are committed to traditional values. Our aim is to ensure that the funeral planned is relevant and completely personal.
A funeral director in Rochdale will assist you with making all the arrangements for your lost loved one's funeral. We are totally committed to providing an appropriate and significant service. Continuity of care is an aspect that is very important to us, and the funeral director who assists you with planning the funeral will be with you on the day. If you need the compassionate guidance and assistance of a funeral director, contact Clifford Ward Funeral Service. We can assist you with planning a bespoke and unique funeral for your loved one. Our services can be tailored to meet your requirements. This also means that we will guide you comfortably through this difficult time.