Funeral Service in Ashton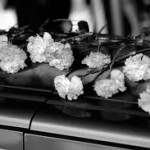 Posted on by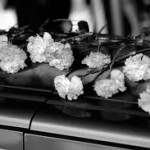 A dignified funeral service in Ashton can be arranged by our experienced funeral director.The family have had a shock whether the deceases was ill or not.  It is always a distressing time for friends and relatives. We offer a number of different funerals with many options. We have traditional funerals which normally entails a burial and a church service.  We can arrange for favourite flower arrangements at the church and wreathes from the family on your behalf. We can also have order of service or hymn sheets printed. The transport for the deceased is usually a vehicle but could be a horse and carriage hearse.  You can give us a budget to help you plan for all the various details. We will work to your budget and keep the costs as affordable as possible.
When a family member passes away in Ashton, a funeral service is your way of saying goodbye. You may decide to have a non religious funeral if your family member was not particularly religious.  This can be accomplished with either a burial or a cremation. There will be no need for a church service and a memorial can be held in a hall or if the weather is warm and kind it can be held out of doors.  A celebration of life memorial can be dignified and loving. It can be very touching sharing happy memories with family and friends. A cremation as opposed to a traditional church funeral is usually more affordable.
Every funeral service in Ashton will be tailor made for your needs.  Contact Clifford Ward as soon as you have need of our services. We can offer you one of the widest ranges of funeral services available.  Our caring and compassionate staff will help you and your family with all the documents that need to be filled in and with any other requests you may have.  We empathise with the loss you have lately experienced and understand that it is difficult to make choices when your emotions are in such turmoil. Our patience and kindness is one of the main reasons that we are so highly recommended.