Low Cost Funerals in Walton le Dale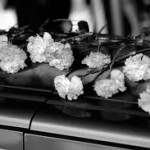 Posted on by
Low cost funerals in Walton le Dale are a key factor in selecting the type of funeral for the deceased. Planning a funeral for a lost family member is a challenging time. Not only is it emotionally overwhelming, but the costs involved in the funeral can be high, adding to one's already stressful time. We understand that the cost of the funeral plays a role in the choice of type of funeral, especially if the deceased has not left any provision for his funeral. We ensure that we have a plan to suit every requirement.
For families in Walton le Dale, low cost funerals are as significant and meaningful as any other type of funeral. Our funeral directors are available to assist you when you need it most, to help you plan a respectful funeral for your lost loved one. Offering independent advice, we also allow you the time to consider your options. We know that you'll want the details to be perfect so that you will respect the wishes of your loved one. If you need assistance with a memorial, we can refer you to monumental masons in and around the Preston area. It is our policy to assume as much of the responsibility as we can so that we can gently guide you through this difficult time. We will assist you in choosing what is necessary for the funeral of your deceased relative, helping you select the coffin, music, funeral car and flowers. We will also discuss whether the deceased had a preference for a religious or a non-religious funeral.
Low cost funerals in Walton le Dale are an important part of the grieving process. It is a time when family members and friend of the deceased can say their goodbyes, and support each other during this sad time. It is also a time to reflect on the life lived. If you need assistance with low cost funerals, contact Clifford Ward. Our funeral directors have many years of experience in arranging different types of funerals. We are passionate that we can provide you with both an appropriate and significant service. Our team also believes in continuity of care, so the funeral director who assisted you when you placed your call, will be available on the day of the funeral.