Gentle, Compassionate Assistance with Humanist Funerals in Longridge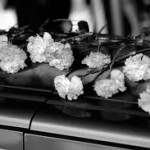 Posted on by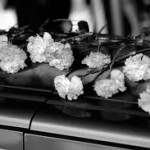 For humanist funerals in Longridge, our funeral directors are available to assist you.
When you experience the loss of a loved one, you will want to speak with our director to plan a course of action. This time of grief will leave you feeling spent, with little energy to attend to details. Lour funeral directors have the experience and the compassion to assist you at this sad time. we will help you plan a celebration of his life. A humanist funeral is also called a non-religious funeral. If the deceased did not belong to any particular faith, a humanist funeral is appropriate. Let us assist you in planning a dignified and respectful funeral for your lost loved one.
You can rest assured that you'll receive dedicated support throughout. In Longridge, humanist funerals are managed with compassion and delicacy. We will discuss all aspects of the pre-funeral and funeral process. These steps include the retrieval of the deceased, registering the appropriate paperwork, burial or cremation, service venue, transport, music, flowers, and newspaper notices. We will help you with everything you need. As we believe in continuity of care, when possible, our funeral director who attends to your needs in the planning stage will be with you on the day of the funeral.
Humanist funerals in Longridge are handled with care by our funeral directors. We offer traditional, bespoke and simple funeral packages. Each service is a unique memorial to the life of your special person. Budget is a very important consideration when preparing to lay a loved one to rest. Once these details are worked out, your focus will turn to the aspects of the service that will stand as a testament to the life of someone precious to you. We have great empathy for our bereaved clients, and ensure our complete support. For assistance with planning of humanist funerals, contact Clifford Ward. In addition, we're an independent family run funeral service. This means e abide by traditional values.