Funeral Service in Anfield, Compassionate and Professional Guidance
Posted on by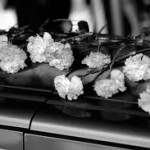 If you need assistance with a funeral service in Anfield, our funeral directors can assist. We understand the need for support and guidance during this challenging, and sometime overwhelming time. Our funeral directors can assist you with a funeral service that is both completely personal and relevant. We can offer advice and guidance about the type of funeral as well as other details that need to be addressed. Perhaps you would like floral arrangements, or perhaps you need assistance with choosing a coffin. We can discuss the life of the deceased and help you choose what best reflects his personality.
We will assist you every step of the way. In Anfield, a funeral service that we offer will bring you peace of mind. We gently advise against emotional overspend, reminding you that our commitment to you and your family remains the same, no matter the level of spend. At times, the cost of the funeral plays a role in the type of funeral chosen. Whether it is small, simple funeral, or a more lavish one, you can have the assurance that our funeral directors will assist you. We also believe that families should take ownership of the funeral. By doing so, the funeral service remains both relevant and personal. Our funeral directors will ensure that we carry out your wishes and those of your lost loved one. We will also assist you with arranging aspects of the funeral service that you would like present. These can include the transport of the deceased to the cemetery, any musical requests or other special tributes, as well as floral tributes.
A funeral service in Anfield is available 24 hours a day. If you need guidance and assistance with arranging a funeral service, contact Clifford Ward Funerals. We can assist you in preparing a funeral service that meets your budgetary requirements. Ours is an independent funeral director, and as such, are we adhere to traditional family values. Let us assist you with the planning of a funeral service for your lost loved one that reflects love and respect, honouring the life lived.