Undertakers in Ashton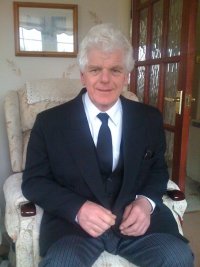 Posted on by
We offer compassionate and caring undertakers in Ashton who will arrange the funeral of your family member for you. We will help you to complete the necessary documentation for a death certificate.  This can only be done by the family but we will offer our expert advice on how to go about this stressful task. Once the certificate has been issued we can begin arrangements for the funeral.  There are decisions to be made by the relatives as to whether a burial is required or a cremation.  If there is a tight budget then a cremation is usually recommended. If a traditional burial is requested we will arrange the church and the minister who will conduct the funeral service.
If you have just lost a relative we offer our sincere condolences. In Ashton, undertakers are there to discuss various types of funerals with the family in a gentle and caring manner.  We know that you are struggling to come to terms with your loss.  Our funeral directors have deep empathy for all the families we serve. It is a difficult but rewarding career choice as there are deep emotions and our staff need to be able to support our clients in their time of need.  The financial stress of a funeral will only add to the trauma and this is why we advocate having a sensible budget to work to.
Our experienced and caring undertakers in Ashton will make funeral arrangements that are affordable and each funeral will be unique. Contact Clifford Ward as soon as you have need of our services.  We are available day and night. As soon as you get the dreaded news, contact us and we will take care of the collection of your family member. Once we have them safe and sound in our care we can discuss your wishes.  Your family member will stay with us until the funeral and may be visited by the family and relatives if they so wish. We have a chapel that can be used for a memorial service if you do not wish to have a church service.