We can Assist with Bespoke Non-Religious Funerals in Fulwood
Posted on by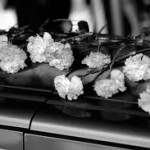 For assistance with the planning of non-religious funerals in Fulwood, our funeral directors can help.
Planning a funeral can be challenging at an already stressful time. If the deceased was not a member of a faith or religious, a non-religious funeral can be arranged. A non-religious funeral is as meaningful as any other type of funeral. It pays tribute to the life lived in a meaningful and respectful way. Our funeral directors have many years of experience in helping families plan the right funeral for their loved ones. We can assist you with the arranging of a dignified and memorable funeral for your loved one.
There are different aspects to consider when arranging a funeral. In Fulwood, non-religious funerals include readings, music, floral tributes and anything you wish to help personalise the funeral. Our funeral directors can guide you every step of the way. We understand that this is a challenging time in your life and provide our complete dedication to you and your family. Every funeral we have helped to plan is bespoke. Our service is tailored to meet your specific requirements. From the moment you place the call to us, you will be with funeral directors who truly care. We're an independent funeral director service. As such, we're committed to traditional family values. A non-religious funeral is also called a humanist funeral.
Non-religious funerals in Fulwood pay tribute to the life lived. It is a non-religious ceremony that is an honourable farewell to your loved one. If you need assistance and guidance with planning a non-religious funeral, contact Clifford Ward Funerals. It is our policy to assume as much of the responsibility of planning the funeral so we can guide you through the planning of the funeral. We also believe in continuity of care, so the funeral director who helps you with the planning will be with you on the day. Each person is unique, and as such, the funeral planned will meet your specific requirements. Let our funeral directors assist and guide you when you need to plan a non-religious funeral for your lost loved one.