Funeral Directors can Assist with a Low Cost Funeral Service in Preston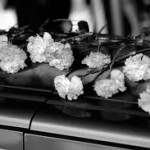 Posted on by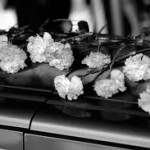 A low cost funeral service in Preston must be considered when you need to plan a funeral. Planning a funeral can be regarded as one of the most challenging times in one's life. Reeling from the news of the passing of a loved one, it can be overwhelming to have to plan his funeral. Our funeral directors understand the emotions and stress at this sad time and can assist you in planning a funeral. If the deceased left no provision for a funeral, it can place more stress on the family to plan a funeral. We offer a low cost funeral service which allows a respectful and dignified funeral.
We will meet with you to discuss your requirements. In Preston, a low cost funeral service doesn't mean that the planned funeral will be any less significant or mediocre. It means that the funeral you plan will pay tribute to the life lived and provide a means for family and friends to pay their last respects. Our funeral directors are available to assist you at this sad time. From the moment you meet with us, you will realise you are with people who truly care. We offer our support and guidance and will help you plan a funeral that is both respectful and dignified. Understanding that the costs of a funeral service play a large role in the type of funeral for the deceased, we aim to provide a service that meets your requirements, while keeping costs low.
A low cost funeral service in Preston can be planned when you speak to our funeral directors. We will assist you with every aspect of the funeral for your lost loved one. If you believe that a more traditional type of funeral is best suited, we can help you plan it. This is also true if you feel that a bespoke, modern or non funeral is more appropriate. If you need help and guidance with planning a low cost funeral service, contact Clifford Ward funeral Service. We believe we can assist you with a significant and meaningful funeral service. Our funeral director will be by your side from the moment you place the call.